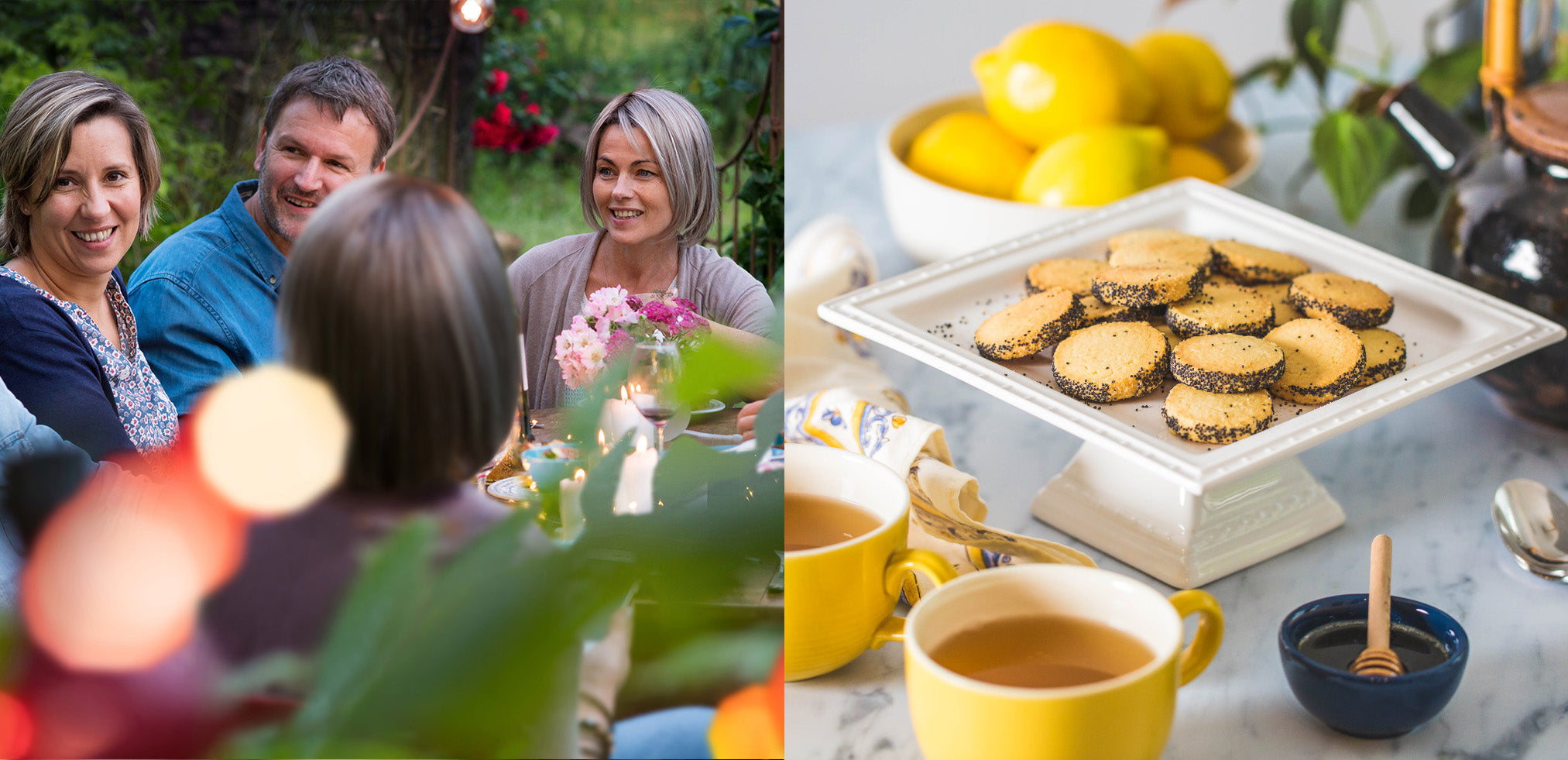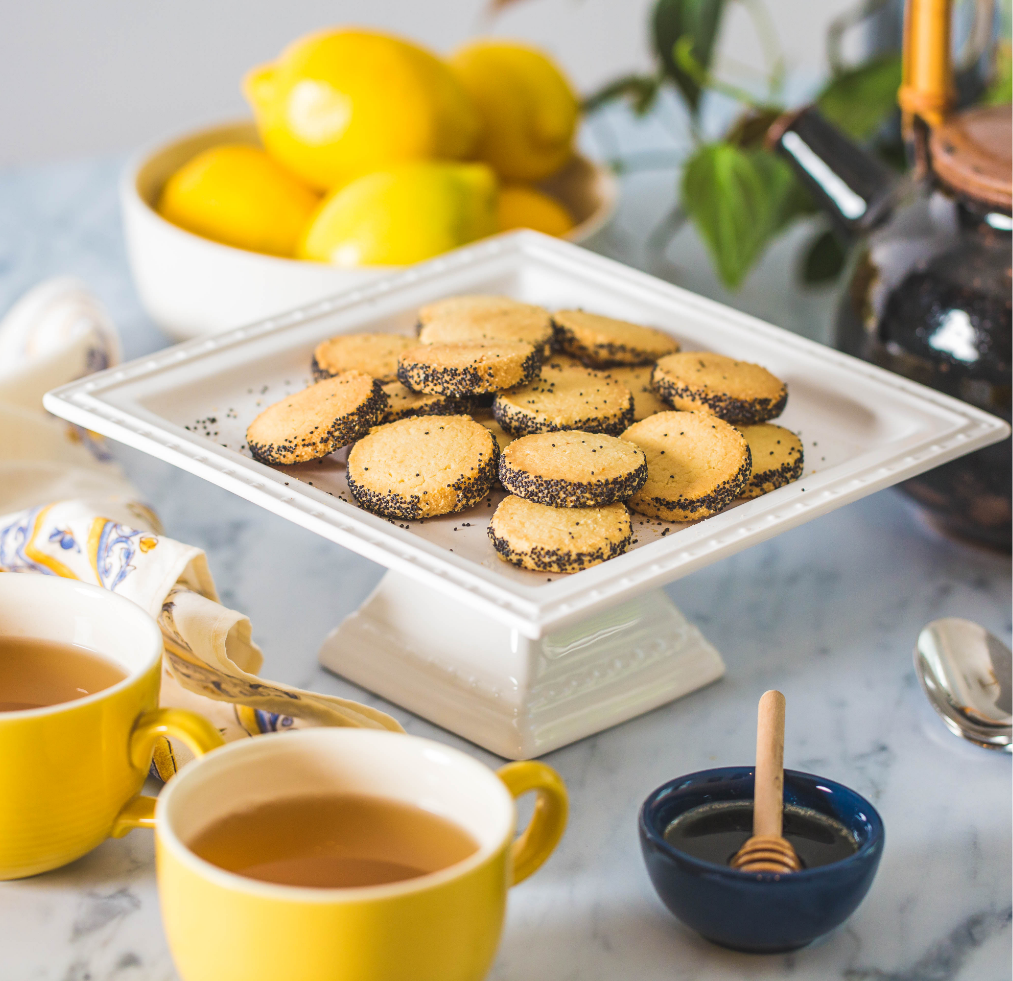 Baking great stuff so you don't have to.
Whether you call them tea cookies, tea cakes, biscuits or just plain cookies our small batch, hand crafted cookies are inspired by family recipes.
We start with quality ingredients, leave out the preservatives and bake in a bit of love just like grandma. Sweater Box Confection's award winning cookies are baked on the Outer Banks of North Carolina and can be purchased locally or online. Our sweet treats are a great gift to yourself, the foodies in your life, as wedding favors or corporate gifts and can be shipped right to your door.
How sweet is that?
Shop Our Bestsellers
Shop our hand crafted cookies and curated gifts.
Our award winning cookies will help you celebrate the little, big and just because things.
Tea Cookies
Sugar and shortbread cookies; delicious, small batch gifts
Our handmade, small batch cookies are made with love and attention to detail just like my grandma did.
We have used the Magic Cookie Jar Subscription Program for over 2 years now and love it! It's such a convenient way to send a high quality gift to family, friends or clients to recognize birthdays, anniversaries, get well wishes or plain old "just because you're sweet, we wanted to send you something sweet." The email reminders each month make it easy to keep on track and the team is exceptionally easy to work with. While we have our favorites, we can honestly say that we've never tried any product from Sweater Box Confections and not thoroughly enjoyed it.

Jeffrey and Patricia W.
Sweater Box cookies are some of the best cookies I've ever eaten. Chris has a magic spatula because I've tried all the Tea Cookie flavors and can't decide which I love the most. When traveling I take boxes to share with flight attendants and staff where we are staying; they are always excited to get them.

Suzi
I discovered Sweater Box Confection cookies in 2013 while vacationing on the Outer Banks. The large Oatmeal Cranberry Walnut cookies scored a 10/10 from our entire group and were the most delicious cookies I've tasted since childhood. I purchased a dozen to take home and over the years have gifted these to family and friends for numerous occasions and receive rave reviews for my gifts. These delicious cookies are the perfect gift; quality, taste, delivery, and the hands that prepare them never disappoint.

Gladys M.
Chris & the Sweaterbox Story
I inherited my grandmother's love of baking, giving gifts and attention to detail. Our team continues this tradition, baking cookies that may bring back childhood memories, help you create new traditions or share a gift with someone special. We bake great stuff so you don't have to; open a box and enjoy, we'll take care of the dishes.
Award-Winning Cookies!
We are members of Got to be NC and North Carolina Specialty Food Association (Our Espresso cookies have received awards in 2021-2nd & 2022-1st in the baking division and our Chia Shortbread were 2nd in 2022.